Our dedicated team is focused on providing you the highest quality and most comfortable care possible. We work hard to help you achieve the results you want, all the while ensuring that the process is easy and convenient for you.
We are also dedicated to building relationships: our team will help you feel right at home while you are in our care. If you are ready to make an appointment, please call our office at 360-479-1500. We will be happy to help you set up a date and time that works best for your schedule.
---
Misty
Dental Assistant
When you visit Dr. Ruff's office, you want to know you are in good hands. Misty is one of the friendly faces who will help you feel at ease. She has been working in dentistry for nearly two decades, and you will benefit from her expertise and experience! Misty understands that there is always something new to learn, and she enjoys passing that information to you so you can have a healthier smile.
When she is not at the office, Misty enjoys hiking with her dog Harley, and boating with friends and family.
---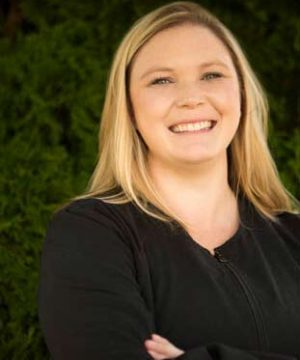 Katy
Dental Assistant
Katy is a valued member of our caring staff here at Dr. Ruff's office. She has been working in the dental field since 2003. Since then, she has understood that the learning never stops! With technology and dental procedures always progressing, Katy is here to help you navigate your options for a healthier smile. Your happy smile is her favorite part of the job!
When she is away from the office, Katy enjoys spending time with her kids, having paint nights with friends, spending time outdoors, or relaxing with a movie in the comfort of home.
---
​
Loretta
Dental Hygienist
Loretta is a talented, dedicated dental hygienist here at Northwest Dental Healthcare. She has 19 years in the dental field, so you can trust that Loretta has the skills and know-how to give your teeth exactly what they need! Loretta loves being able to educate her patients about how to care for their teeth well. She wants patients to understand that the health of your mouth can affect the health of your entire body!
When she is away from the office, Loretta enjoys spending time with her husband and their dogs. They do flyball together and enjoy exciting trips to the park!
---
Elise
Dental Hygienist
---
Dakota
Financial Coordinator
---
Jennifer
Scheduling Coordinator
When you call to schedule an appointment at Northwest Dental Healthcare you will most likely speak with Jennifer our scheduling coordinator. Jennifer has been working in the dental field since 2015 and loves her forever home with Dr. Ruff.
When she is not answering the phones at the office she is spending time with her two girls and husband. She enjoys "treasure hunting", watching her family play softball and cooking with her youngest daughter.